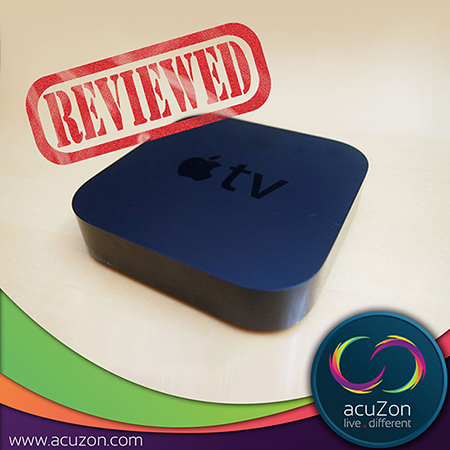 Introducing AcuZon's Knowledge Base
Today we are glad to announce the kickoff of our KNOWLEDGE BASE. This will be your destination for all technical knowledge shared by AcuZon. This is going to develop into a library in the future, and we are happy to see where would it go!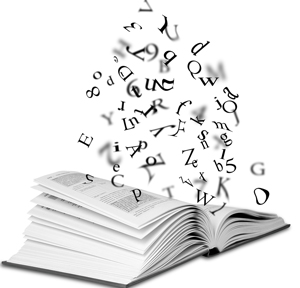 We are kicking off this KNOWLEDGE BASE with an intensive review of APPLE TV as one of our key offerings. Please read through and share with us your thoughts.
AcuZon's Offerings/Services for ATV
Wireless Keyboard for Remote Text Entry
Remote App on iOS devices setup and training
Media Server for local content streaming
Convert existing computers into local media server/s
Design local network to allow for local content streaming
Training on how to convert media content to become within ATV acceptable standards
Create US Apple ID Account and inject it with voucher funds for rents and purchases
Design local network with AcuZon's Data Highway to allow loading and viewing iTunes Rents and On-Demand channels content
Subscription to On-Demand Channels such as Netflix and Hulu
Setup local network with multiple ATVs with setup for STOP/RESUME option
Configuration of iOS Devices and MacBooks for AIRPLAY and MIRRORING along with training on how to use it
Configuration and training on how to AIRPLAY content from channels available in iOS devices but not available on ATV
Configuration and training on how to use Android devices to AIRPLAY content on ATV
Parental Control setup for iTunes content on ATV and for the On-Demand channels content
INTRODUCTION
Media streamers is a new technology that will emerge in the near future in every single home. It's about time only for new users to figure out that you can stream about anything to your main superb looking full HD TV in your living room, and you can do that without having to go through the pain of connecting your Laptop to your TV. For many having the setup crisp and clean in the main living room is a must to go along with the design and interior decoration of the room. That's why, at AcuZon, we consider Media Center as a core offering to our clients where we create the environment for taking the full advantage of such devices when placed in their homes. We have learned through intensive research and word-of-mouth surveys that many have purchased such devices but use it in a very limited way resulting in little value addition compared to the prices paid. Today, we thought of reviewing the Apple TV through the eyes of AcuZon's Solutions to enlighten our clients to the potentials of such device when added to their arrangement at home.
The current ATV (Apple TV) available in the market is a similar form, look and feel to its predecessor. Known as ATV Third Generation or 1080p. It is a media center based on streaming technology only with no physical hard drive to store the data as it used to be in earlier generations (1st generation). This has resulted in key benefits that we shall discuss later in this blog.
Continue Reading … "Apple TV Reviewed through the eyes of AcuZon"