Invent Information Technology Systems
Invent Information Technology Systems is one of the leading IT companies in Bahrain. The company provides: Software Development, Applications & ERP, Website Design and Development, Networking, Online Marketing, E-Promotion & Information Technology (IT) Support services. Whether you are looking for a customized in-house solution for your specific IT needs, a web-based application, an online solutions specialist, an accounting software, an ERP provider in Bahrain, Invent has it all.
The company has a a rich profile of respected clients from both the public and private sectors such as Batelco, General Electic /GE. In 2013, Invent Information Technology Systems has been marked one of the Best IT Companies in Bahrain & proudly recognized as one of the best website design & development companies in Bahrain as well as gaining the Best Entrepreneur IT Company in Bahrain for 2013 by Areej Magazine -Bahrain.  The company received dozens of appraisals, thanks notes and testimonies from its clients.
Invent is built on a vision of providing invented and out-of-the-box solutions, a vision that set us apart from other conventional IT companies in Bahrain. It aims to continue working on such a promising idea, "Invent want to invent solutions with new ideas".
When it comes to smart solutions, acuZon and Invent both rime on the same frequency. Imagination and creativity are common values shared by both companies; hence, Invent is one of our legacy Channel Partners in Bahrain, contributing to our growth and brand awareness.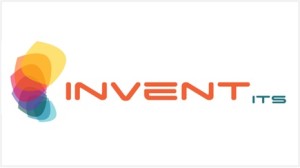 Invent Information Technology Systems