Apple Watch® Support for Leviton Snap-Link Mobile
Apple Watch Automation Leviton Bahrain acuZon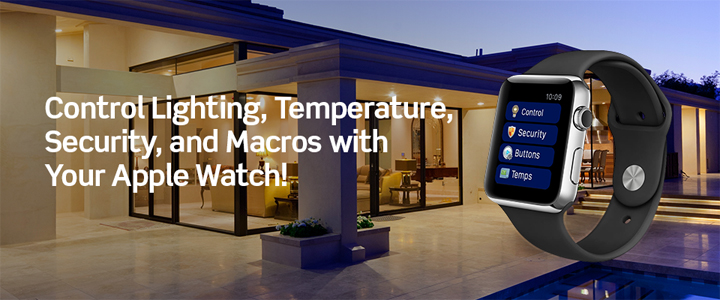 Back in December 2015 Leviton announced Apple Watch ® support for the Snap-Link Mobile for iOS application (app). This new app provides the perfect solution for monitoring and controlling Leviton automation systems either remotely or locally and is offered without monthly fees or device licenses. Users can download the app via the Apple App Store® to their compatible iOS devices including iPad®, iPod Touch® and iPhone®, and now extend the app to their Apple Watch.
The Apple Watch extension utilizes watchOS 2 and explicitly allows for control over the most commonly accessed connected devices: lighting loads, the Leviton Omni security system, temperatures and controls that enact a chain of events to enable simultaneous system adjustments throughout the home or business. Existing users of Snap-Link Mobile for iOS may update their app now for free to add-on control to the Apple Watch.
Apple Watch Automation System Bahrain acuZon
So what can you use the Apple Watch Snap-Link App extension for?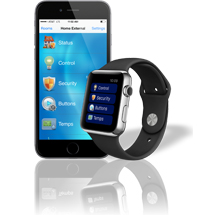 Specifically on the Apple Watch, users can enjoy quick access to lighting loads, thermostats, security, and activities. Activities can include "movie time" programming functions whereby with one button press, the lights dim, the doors lock, the window coverings close, and the audiovisual equipment activates.
On an iOS tablet or phone, an individual has greater control and can oversee the security, entertainment and energy management facets, in addition to the below, of all connected Leviton properties:
Disarm, arm or place your security system into vacation mode
Unlock doors and gates
Dim lights from 0-100% with slider bar
Turn on/off connected loads including appliances, pumps, motors, compressors and more
Adjust up to 64 smart Leviton thermostats at one time
Turn on distributed audio throughout any property and change the source or volume
Run macro buttons that enact a chain of events, which includes turning on appropriate AV equipment, dimming the lights, lowering shades, locking doors and more.
Leviton Security & Automation
For over three decades, Leviton Omni security & automation systems have provided comprehensive control over residences and commercial properties spanning security, access control, video surveillance, distributed audio, temperature control and lighting or load control using wired and wireless devices, making the addition of the Snap-Link Mobile app the perfect integrated solution with no extra fees or monthly contracts. The Snap-Link Mobile app also allows for control over multiple Leviton managed properties from a tablet or phone, an ideal solution for vacation homes or multi-location business owners. Read more: http://www.leviton.com/automation
About Leviton & AcuZon 
AcuZon is a licensed Five Stars Installer for Leviton Security & Automation and acts as a footprint extension in Bahrain, offering supply of hardware, design and full integration of Leviton's S&A Systems. Read More: Leviton & acuZon
Apple Watch Automation System Bahrain acuZon