We lead the market in Home Network Solutions.
Stay home and enjoy all the facilities you have at office.
Having a home network setup and arrangement to function just as it is at office is an appealing option for many customers. We heard many complaining on how to configure a printer on multiple personal computers at home, or having the need to share files between these computers and depending on flash dongles or external hard drives. Others also requested having a specific guest network available with periodic lease that is isolated from their local network for when their friends and colleagues visit.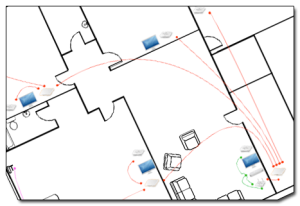 Our Services
Network Shared Printer/s (USB or ETHERNET)
Network Shared Drive/s (NAS)
Guest isolated Wifi Network with Periodic Lease option
Consultation on best network wiring setup for electricians during building stage or in complete ready premises
Local network IP addresses arrangement with dedicated subnets if required
All Wifi network setup and arrangement for weak signal boosting
Depending on the customer request, our package would be in the form of an engineering document showing the network diagram for the facility with all the network nodes and their network related details. Then based on the project scope of supply the required hardware will be procured, configured and installed at the customer's premises.
---
Latest stuff from our blog